Affiliations
Rissland Garage Door is proud to be affiliated with industry leading organizations.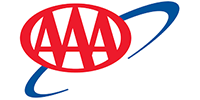 AAA
For generations, AAA has been the undisputed leader in roadside assistance. We are proud to be the only garage door company endorsed and recommended by AAA.
---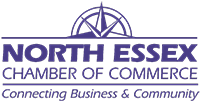 North Essex Chamber of Commerce
The North Essex Chamber of Commerce is dedicated to the economic and civic well-being of the business community through leadership, education and service. Members consist of everything from professional services to retail establishments throughout the Greater Essex County area and surrounding counties.
---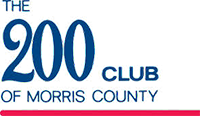 200 Club of Morris County
The 200 Club of Morris County was formed in 1971 and has grown to nearly 1,000 members. The 200 Club of Morris County proudly supports Morris County Police Officers, Fire Fighters, Emergency Medical Technicians, and members of the New Jersey State Police serving Morris County who die in the line of duty by reaching out to the spouse to offer emotional support and financial assistance to help manage the financial burden during this difficult time.
---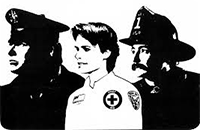 200 Club of Somerset County
The 200 Club of Somerset County is a nonprofit group of residents and businesses in Somerset County, New Jersey, with a deep concern for the welfare of over five thousand Police Officers, Fire Fighters, Rescue Squad members and New Jersey State Police who protect our families and our property, 24 hours a day, seven days a week, year after year. We offer financial assistance to the families who are left with little or no support when a Police Officer, Fire Fighter, Rescue Squad member, or State Trooper is seriously injured or loses their life in the line of duty.
---

National Police Defense Foundation
The National Police Defense Foundation is a nationally-renowned 501(c)(3) that provides free medical and legal support services to the law enforcement community, as well as funds a variety of public safety and law enforcement initiatives.
---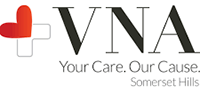 VNA of Somerset Hills
The mission of the Visiting Nurse Association of Somerset Hills and its subsidiaries is to provide individuals and families with comprehensive, high quality, cost-effective home and community health care services, regardless of ability to pay, using partnerships where appropriate.
---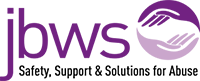 Jersey Battered Women's Service
JBWS is a private, confidential service welcoming ALL survivors of dating, domestic, or partner abuse (and their family members) regardless of severity of the abuse, marital status, income, gender identity, sexual orientation, religion, or ethnicity.
---

Boys and Girls Clubs of Newark
We believe every young person deserves the opportunity to build a great future for themselves, by achieving success in school, developing a strong character, and living a healthy lifestyle.
---
Fully Licensed, Insured & Bonded
NJ HIC# 13VH00422400